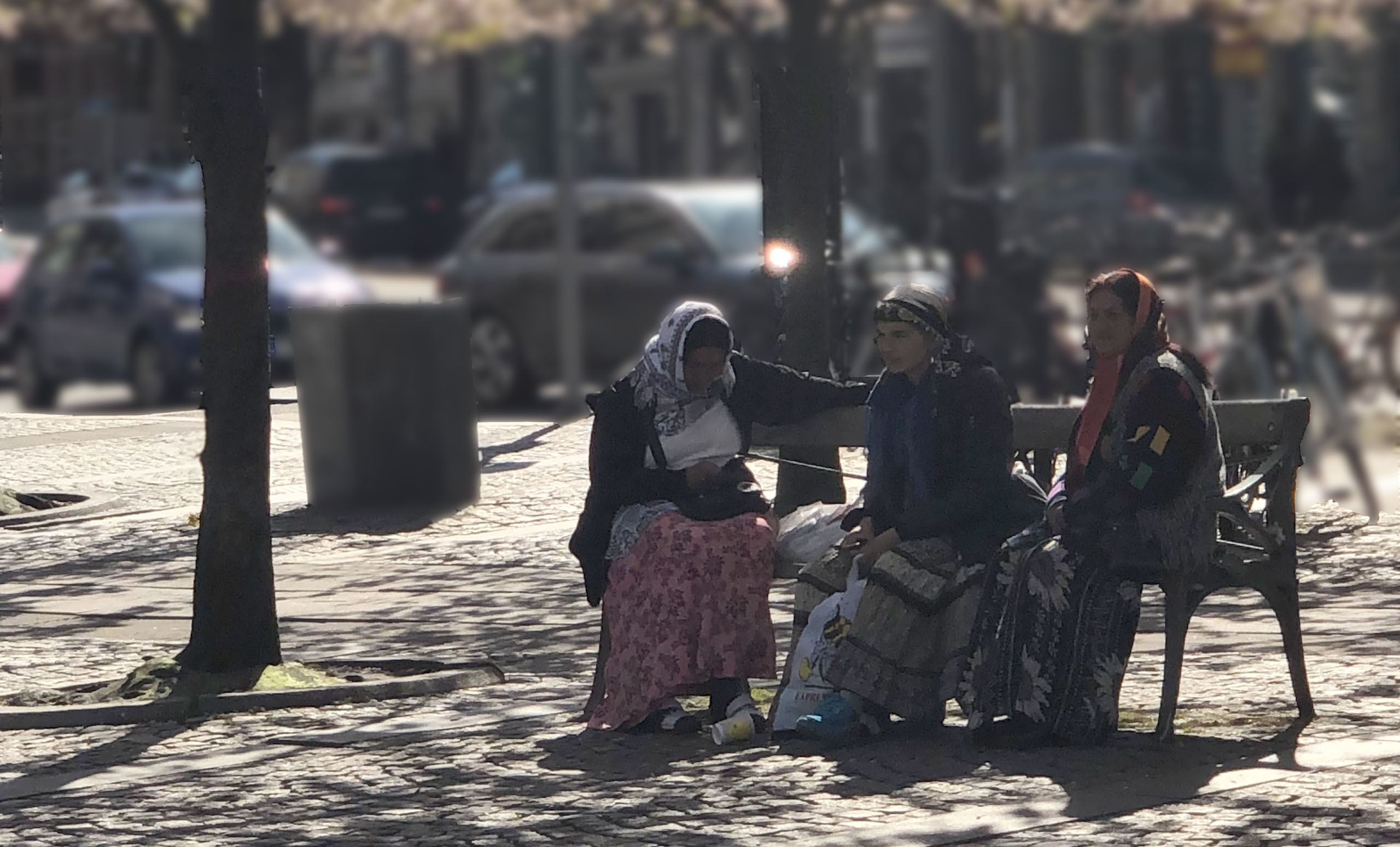 Program – Finding Peace in a Frantic World

Prerequisite – No prior mindfulness experience required, besides an orientation session for 45 minutes

Starts – March 16th at 6-7:30 pm (CET) and ends May 11th (Easter break April 13th) – online

Language – English

Teacher – Laura Larsson and Mira Schneider
Mindfulness is a well-researched, secular and effective means of alleviating stress, anxiety and depression, and promoting well-being and flourishing.
The 8-Week 'Finding Peace in a Frantic World' Course is a great introduction to mindfulness. The course is based on the traditional eight-week Mindfulness course programs (MBSR and MBCT), but the key learning points and practices have been distilled into a slightly shorter format. This particular program is based on the best-selling book, "Mindfulness: a Practical Guide to Finding Peace in a Frantic World", by Mark Williams and Danny Penman.
The course consists of eight, 1.5-hour sessions and includes 20 minutes of home practice per day between sessions. Through guided meditations, group dialogue, individually tailored instructions and home assignments, you will learn the essential principles of mindfulness and techniques to build your personal home practice and access the wide-ranging benefits well beyond the course.
Is this course for you?
It is suitable for anyone who wants a structured, practical, and highly accessible introduction to mindfulness. It is appropriate for people new to mindfulness, anyone who has tried mindfulness apps or perhaps read a book and wants the structure of a course led by a certified teacher.
Intention with the course
The key learning points:
A variety of formal and informal mindfulness meditation practices, which involve using the breath and body as a focus for being aware of our experience in the present moment
Understanding the physiology of stress and how to self-regulate our moods, so that we are better able to pause in challenging situations and manage our responses more effectively
Recognizing the patterns of worrying and self-criticism that often generate more stress; and how we can relate to ourselves with a more accepting and kinder stance
Learning to have more mindful communication, connections, and relationships
Developing practical self-care tools to help us thrive, perform at our best, and build resilience
Facts about the course
Includes: 8 weekly sessions and a silent retreat day after session 5
Group size: 10-24
Prerequisite: No prior mindfulness experience requires
Where: Online via Zoom
Time: 6-7:30 pm (CET)
Dates & price: Look at the Registration tab
Course book: "Mindfulness: a guide to finding peace in a frantic world", should be purchased ahead of the course starting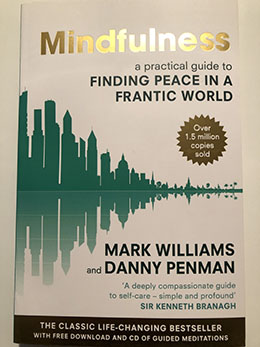 About the teachers
Laura Larsson is a qualified mindfulness teacher and trained to teach the Frantic World Mindfulness Course at the University of Oxford Centre for Mindfulness. She follows the Good Practice Guidelines for teaching mindfulness-based courses as laid out by the British Association for Mindfulness Based teaching.
Laura is from the UK but moved to Sweden last year. Laura understands Swedish fairly well and hopes this will be supportive to the group. She has been meditating for many years and is regularly attending training, meditation retreats and courses.
Mira Schneider was first introduced to mindfulness in 2015 during an 8-week MBSR course. Finding that mindfulness practice had an enormously beneficial impact on her life and wellbeing, she has been practicing secular and Buddhist meditation ever since. Inspired to spread the benefits of mindfulness further, Mira trained to become an MBCT mindfulness teacher at the Oxford Mindfulness Centre in 2019. Since then, Mira has taught mindfulness courses and drop-in sessions to university students, doctors, and the general public. Mira has a background in Psychology, a doctorate in Population Health and works as a public health researcher at Oxford University.